Welcome to The Coig's coronavirus travel advice page. We want all of our visitors to enjoy their time in our beautiful region and to support our communities and businesses by shopping locally.
With the easing of lockdown restrictions we ask that you travel responsibly, protect yourselves and each other from becoming infected with the highly dangerous Covid-19 virus.
The Scottish Government has recently announced their Route Map to recovery with provisional reopening dates of 3rd July for self-catering accommodation, 6th July for outdoor hospitality and 15th July 2020 for the rest of tourism and accommodation providers to re-open.
If you are planning to visit any of The Coig's 5 routes as restrictions ease, please travel responsibly and be considerate to our local communities by following the published guidelines.
Full guidance from the Scottish Government for retail, tourism and hospitality customers can be found here. Wear face coverings, practice good hand hygiene and adhere to social distancing guidelines.
Know before you go
For future day trips and overnight stays to The Coig's 5 routes, please plan ahead carefully and check opening arrangements with the businesses directly.
It is even more important to check with CalMac ahead of any plans to travel by ferry to any of our islands. Ferry tickets need to be booked well in advance.
Maintain physical distancing at all times, indoors and outdoors
If the number of Covid-19 cases begin to rise again, lockdown restrictions may need to be reintroduced, either locally to nationally.
Please prepare to be adaptable to changes in your travel plans. Have some thoughts about a back-up or plan B.
Please self-declare that you are fit to travel and are not showing any symptoms of Covid-19 before you leave home. Please do not travel if you have any symptoms at all.
PHASE 3 – Dates and measures are subject to change
Travel beyond your local area to enjoy the outdoors, day trips and exercise as distance restriction of 5 miles will be relaxed
Book self-catering accommodation or visit your second home
Use full services of public transport (be aware that there will be limited capacity)
Enjoy outdoor hospitality, including beer gardens
People can meet in extended groups outdoors with physical distancing
Households can meet indoors with up to a maximum of two other households
You can visit shops inside shopping centres
Book a stay at any type of holiday accommodation
Eat out at restaurants and pubs indoors with new hygiene measures
Go to museums, galleries, cinemas, monuments and libraries with new measures in place, including booking tickets in advance. Please make sure to check with individual providers to check opening times and information before your visit.
We urge everyone to allow extra time for all travel and plans for visiting attractions or taking part in activities.
#BeKind
Please be kind to fellow day trippers, staycationers, shop staff and key workers. We are all trying to adjust to a new way of life.
Stop the Spread
We need to do all we can to help stop the spread of the highly dangerous Covid-19 virus. Please practise good hygiene at all times, in all places and respect any restrictions made by our local businesses and attractions to keep you safe.

Keep Updated
For the latest tourism updates, please see the VisitScotland website.
Most of all, we hope you enjoy your time adventuring around The Coig! Please be safe and have a wonderful time.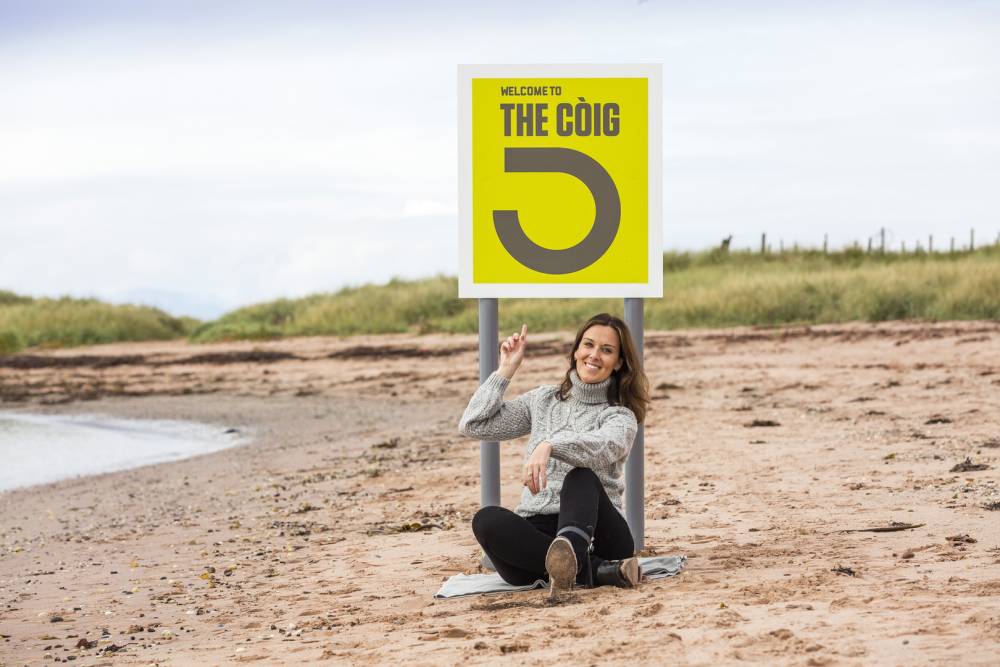 Share your adventure with us on social media: #TheCoig #LocalInvite